Category: Buddy's Blog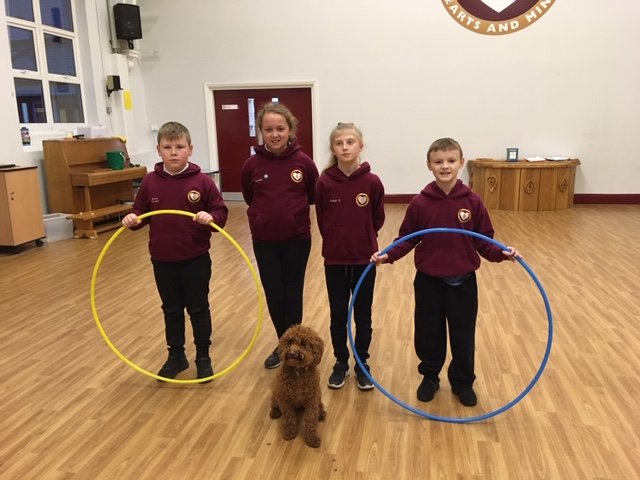 We have just finished our first series of Dog Club! Buddy is a really cute dog who enjoys playing with his tennis ball and making us chase him.
We have taught Buddy how to jump through hoops and go through a tunnel which he really enjoys.
Buddy can sit and wait for about a minute, he fetches…
Category: Buddy's Blog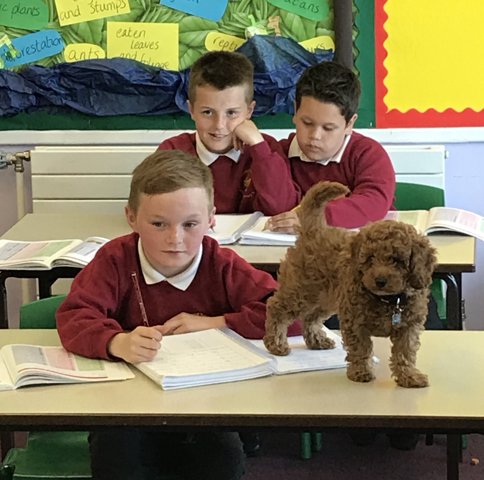 How exciting! A gentleman came into school and took photographs of me with some of my friends - I wish it could have been more of you!
Mrs Morris took some photographs too which I have put below for you to see.
As soon as we know when they are going to be in the LEP, I will let you all…
Category: Buddy's Blog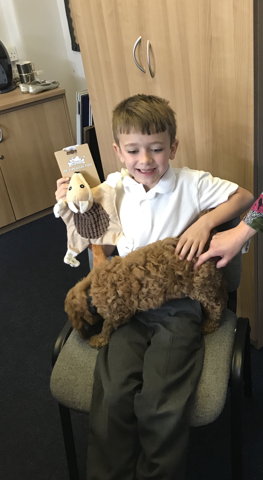 What a lovely day I've had today! I met a new friend and he gave me a gift - I am a very lucky pup indeed. My fox is my new favourite toy - it makes a rustling sound when I play with it which I love and the fabric has a similar feel to Miss Hannah's shopping bag which I enjoy chewing! Thank you…
Category: Buddy's Blog