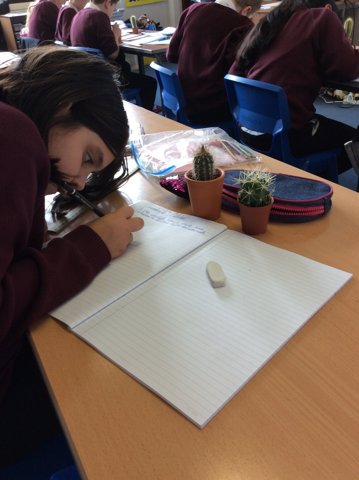 This week in 6S we looked at how cacti have adapted to survive in very harsh conditions. We studied the plants and made detailed scientific drawings.
Posted by /blog/author/ningleby on 11 October 2020
Category: YEAR 6 BLOG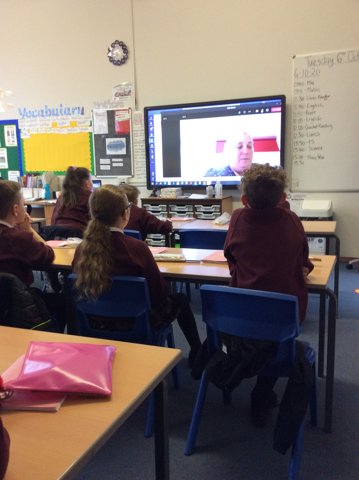 6S had a special guest to read a chapter of their class novel today. Miss Hannah joined us by zoom to read the next exciting instalment of Running Wild by Michael Morpurgo. Thank you Miss Hannah it was good to see and hear you!
Posted by /blog/author/ningleby on 6 October 2020
Category: YEAR 6 BLOG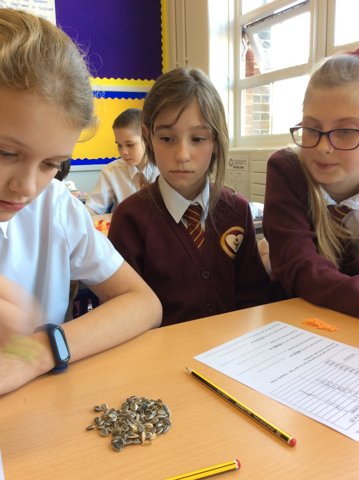 This week 6S enjoyed conducting an experiment to test different types of "bird beaks" with different types of food. Instead of bird beaks we used bulldog clips, lolly sticks, tweezers and forks. We…
Posted by /blog/author/ningleby on 19 September 2020
Category: YEAR 6 BLOG
/files/Session-6-Bouncebackability.pdf
Posted by /blog/author/ningleby on 12 July 2020
Category: YEAR 6 BLOG
/files/Session-5-Lost-but-not-lost.pdf
Posted by /blog/author/ningleby on 5 July 2020
Category: YEAR 6 BLOG
/files/Session-4-Making-the-change.pdf
Posted by /blog/author/ningleby on 28 June 2020
Category: YEAR 6 BLOG
/files/KS2_yoga-poses-powerpoint.pdf
Posted by /blog/author/ningleby on 28 June 2020
Category: YEAR 6 BLOG
Posted by /blog/author/ningleby on 21 June 2020
Category: YEAR 6 BLOG
/files/Being_Awesome_Session-3-Dare-to-take-risks.pdf
Posted by /blog/author/ningleby on 21 June 2020
Category: YEAR 6 BLOG
/files/PSHE_Being_Awsome_2-Unlocking-your-mind.pdf
Posted by /blog/author/ningleby on 14 June 2020
Category: YEAR 6 BLOG
/files/GEOG_LANDMARKS_CARDS.pdf
Posted by /blog/author/ningleby on 8 June 2020
Category: YEAR 6 BLOG
Posted by /blog/author/ningleby on 8 June 2020
Category: YEAR 6 BLOG