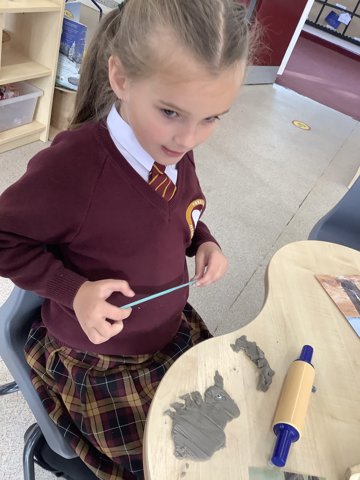 This week in Reception Blessed we have been learning all about The Large Family in Five Minutes Peace. The children have enjoyed telling the story using some puppets of the family. We have also been using our creative skills to shape and mould play dough into elephants. Some of the children looked…
Category: RECEPTION BLOG
A huge well done to Reception Sacrament on their first week at school. They are settling in very well and making lots of new friends. We have been exploring our classroom and learning new routines. Keep up the super work boys and girls! Mrs Quinn, Miss Pomfret and I look forward to seeing you…
Category: RECEPTION BLOG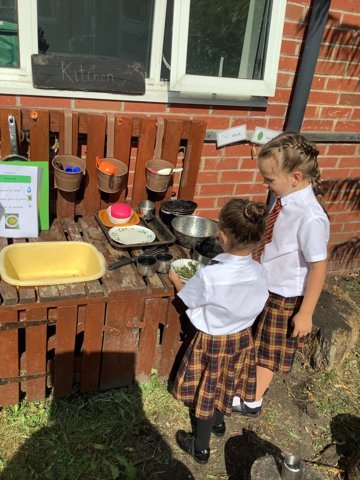 This week has been a very important week for the children in Reception Blessed as they became part of The Blessed Sacrament School family. We have been busy exploring our new classroom and making lots of new friends. We were very lucky to have lots of sunshine this week and we have made the most…
Category: RECEPTION BLOG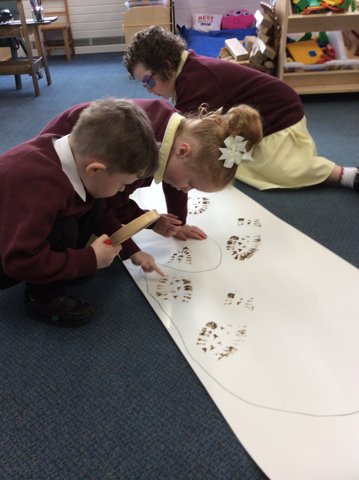 Today when we came into school another mystery parcel had arrived (it was pancakes !!!). The kind person had left us some clues - great big muddy footprints! The children enjoyed asking members of staff to look at their feet to see if the footprints matched !
Category: RECEPTION BLOG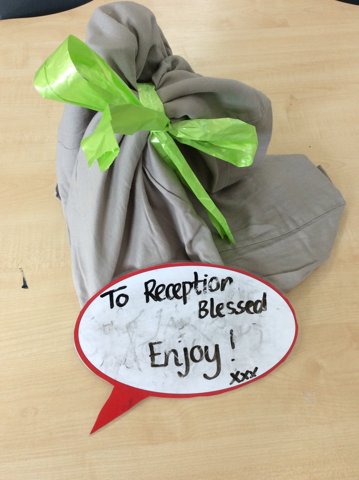 Children in Reception classes were amazed when they came into school this morning to find a mystery parcel. Children took on the role of detectives and interviewed Miss Hannah, Mrs Stables and Miss Newsham to gather evidence and try and solve the mystery.
Keep reading to find out what happens…
Category: RECEPTION BLOG
This week the children have been reading about The Easter Story and enjoyed acting out different parts. In Maths, we have been learning to identify odd and even numbers. We have also been busy making lots of Easter themed creations.
Category: RECEPTION BLOG
Register here to access book banded reading books for your child.
Better still find an unusual place to read a book; in a den, under the table, up a tree etc.
https://home.oxfordowl.co.uk/books/free-ebooks/
Share your photos of your child reading on Tapestry.
Happy reading.
Mrs…
Category: RECEPTION BLOG
In Reception, children's learning should be play based as this is allows them to have fun, problem solve and consolidate skills learnt. The following link consists of a collection of fantastic activities to try at home. Please upload any photos or videos to your child's learning journey…
Category: RECEPTION BLOG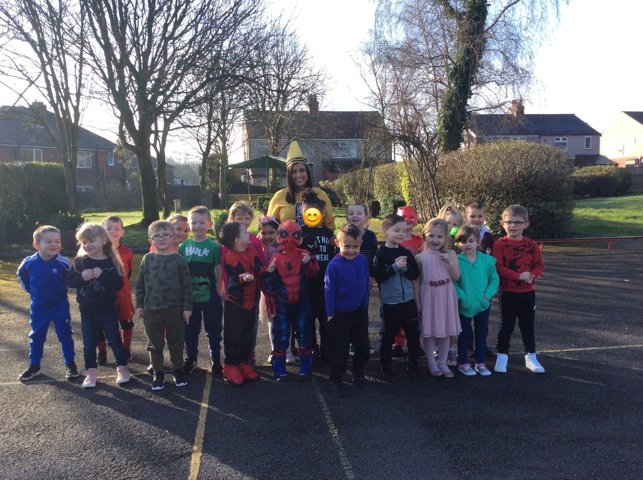 On Thursday 5th March we celebrated World Book Day by dressing up as our favourite colour. We read The Day the Crayons Quit by Drew Daywalt and the children participated in a range of activities linked to colour.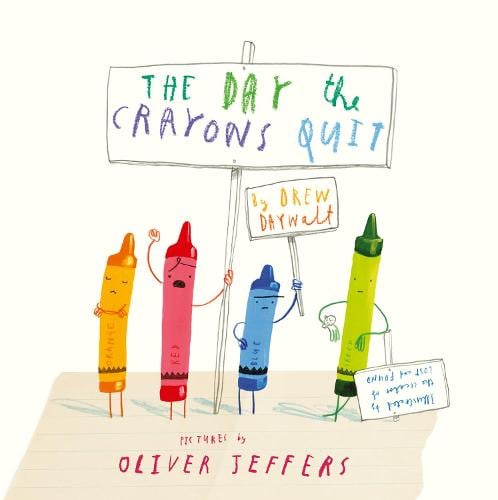 …
Category: RECEPTION BLOG
In Reception, we learnt about Shrove Tuesday or Pancake Day. We role played making pancakes and designed our perfect pancakes, discussing our favourite toppings. We also practiced tossing them, counting how many we could flip without dropping it. In the afternoon we made the real thing.…
Category: RECEPTION BLOG
The reception children had a great time during outdoor adventures this week. We braved the winds and made our own bird feeders, using lard and bird seed. We attached some string and hung them from the bushes.
Category: RECEPTION BLOG
Category: RECEPTION BLOG