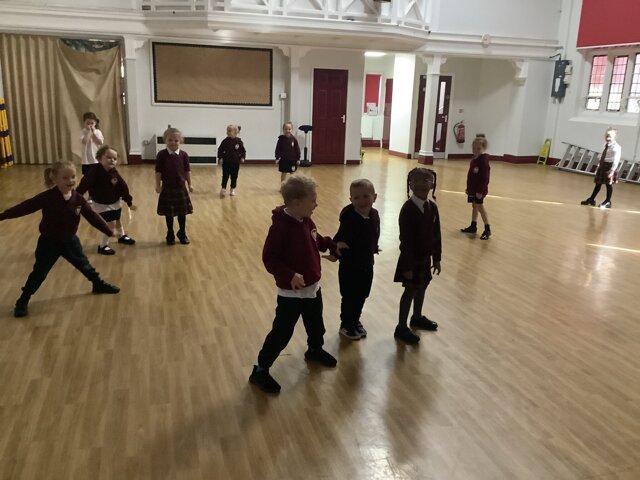 We have really enjoyed our PE lesson today. We have learnt why it is important to warm our bodies up before we exercise and noticed some changes to our heart rate when we have exercised.
The children learnt some new games such as follow my leader and duck, duck, goose. It was lovely to see them…
Category: RECEPTION BLOG
The children in RS made a bucket list of activities they would like to do before they leave Reception. They decided they would like to visit an ice cream shop, so their wish is our command. On Monday we went on a trip to Cuff's Ice Cream Shop. It was a lovely treat and was enjoyed by everyone…
Category: RECEPTION BLOG
This week was Science Week. In Reception, we completed some fun experiments inked to our Water topic. We used shaving foam, water and food colouring to make our own rain clouds and made boats and tested them to see if they could float. We also used the microscopes to look closely at different…
Category: RECEPTION BLOG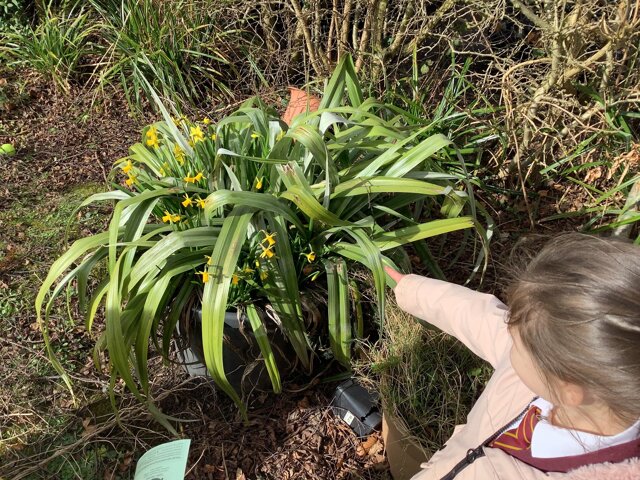 This afternoon in outdoor adventures we went looking for signs of spring!
We could hear the birds singing, found daffodils and found lots of buds on the trees. We can't wait to see lots more signs of springs over the next few weeks.
Category: RECEPTION BLOG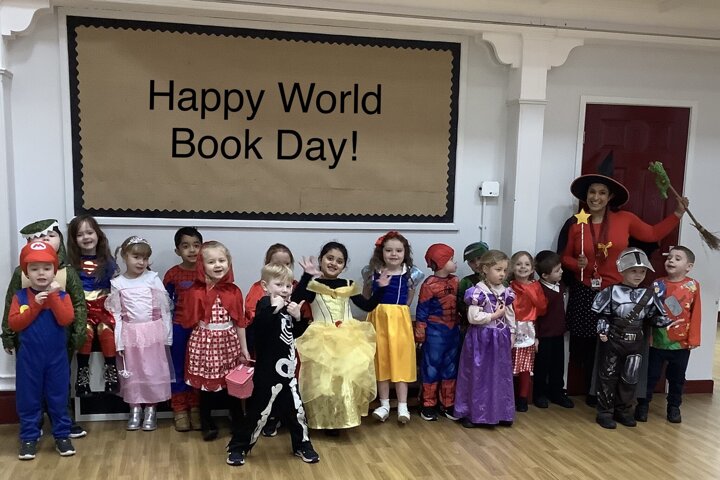 The children in Reception Sacrament had a wonderful day celebrating World Book Day by dressing up as their favourite book characters and taking part in lots of book related activities.
Category: RECEPTION BLOG
We turned our classroom into a pancake restaurant today. We wrote down our pancake orders, made them and then ate them. We even made our own pancakes in the role play area too.
Category: RECEPTION BLOG
Reception Sacrament went on a treasure hunt around school. We received clues, then had to find the correct 3D shapes. We discovered some delicious chocolate at the end. We sat in the library and enjoyed a story whilst eating our well deserved treasure.
Category: RECEPTION BLOG
This half term we are learning ball skills in PE. We started with rolling the ball. We had fun rolling to a partner, around our partner and carefully along a line.
Category: RECEPTION BLOG
This week the children learnt about the celebration of the Epiphany. We visited church to look at the Nativity display.

Category: RECEPTION BLOG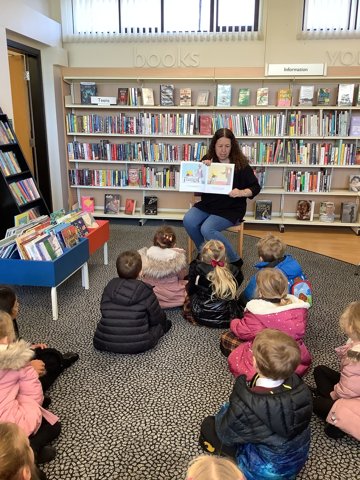 Reception Sacrament walked to Ribbleton Library today. We listened to a story and then chose books to look at and read. Mrs Chauhan borrowed some of our favourite books and brought them back to school. We have put them in our reading area so we can reading them at choosing time.
Category: RECEPTION BLOG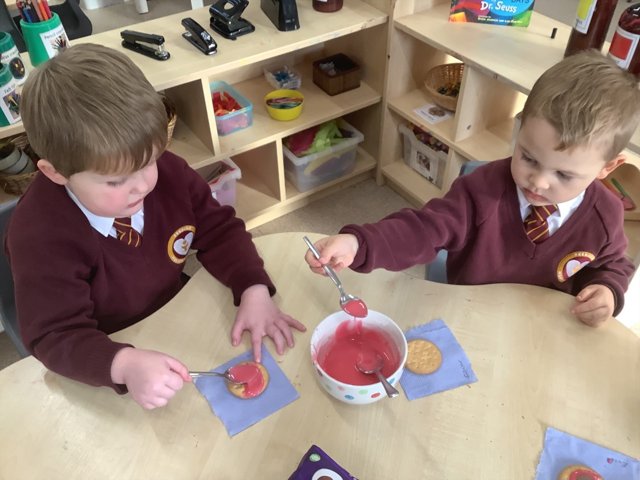 Last week in Reception Blessed we remembered all the soldiers who have died or been hurt for us. We watched a lovely video called poppies to help us understand a little bit more. The children decided they wanted to make poppies to wear and thought Mrs Thompson's idea of making poppy biscuits was a…
Category: RECEPTION BLOG
Reception walked with their Year 6 friends to the War Memorial at church. We laid a wreath of poppies we had made and talked about how we remember the soldiers. We also read the names of some of the local soldiers who died.
Category: RECEPTION BLOG