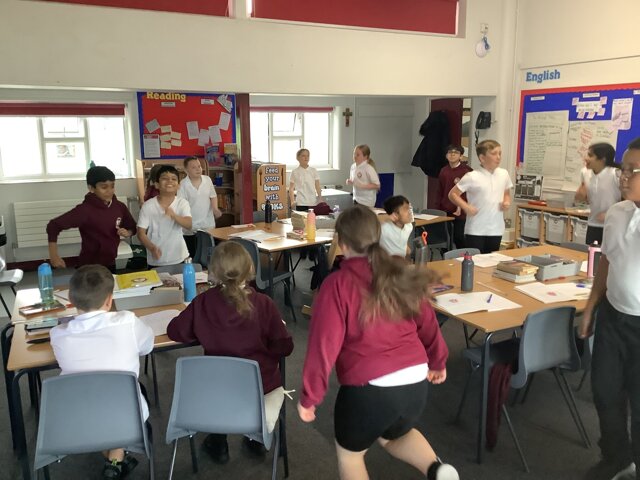 As we couldn't get outside for PE due to the rain, we combined our PE lesson with Science and learnt how to take and measure our heart rate, then observed how our heart rate changed after various periods of exercise. We concluded that doing exercise for a prolonged period of time increased our…
Category: YEAR 6 BLOG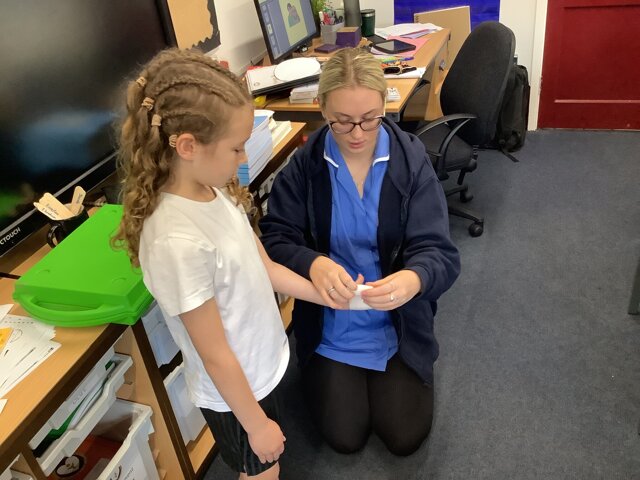 In Year 3, we have been thinking about how we can keep ourselves and each other safe so we invited Nurse Isla to come in and teach us some basic first aid.
The children learnt how to put a plaster on correctly, how to bandage an injury and what to do if they find themselves in need of…
Category: YEAR 3 BLOG
As part of our curriculum in Year 3, we are learning about the different cultures which make up the population of Preston.
We were very lucky to get to spend some time with Nital who offered to teach us some traditional Bollywood dances. The children loved participating and performed some…
Category: YEAR 3 BLOG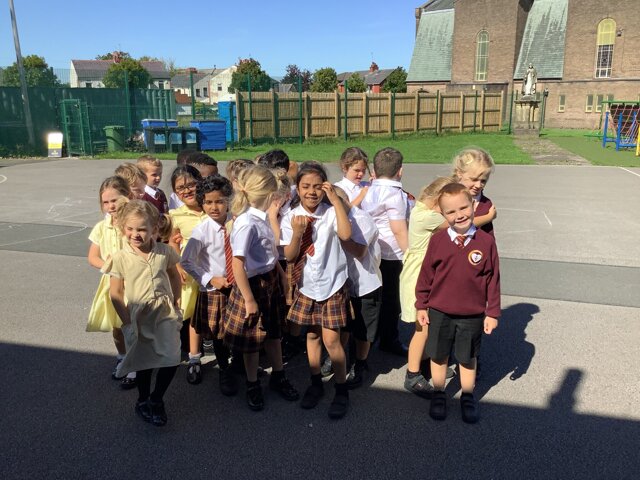 Over the last couple of weeks we have been learning the names of the seven continents. We played a game on the yard to locate the continents on a map drawn on the floor. In class we practised finding them on a world map, on a globe and in an atlas. See if your children can remember the names…
Category: YEAR 2 BLOG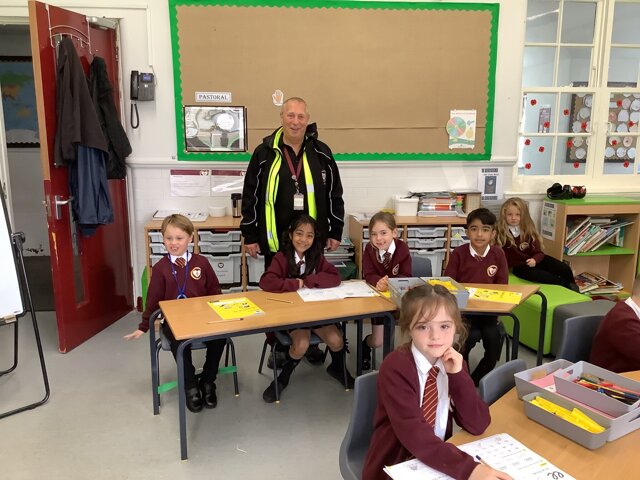 In Year 2 we have been learning about people who help to keep us physically healthy and safe. We thought about the people in school who keep us safe. Mr Hannah visited our classes and told us about how he makes sure our school is a safe place. The children listened well and asked Mr Hannah some…
Category: YEAR 2 BLOG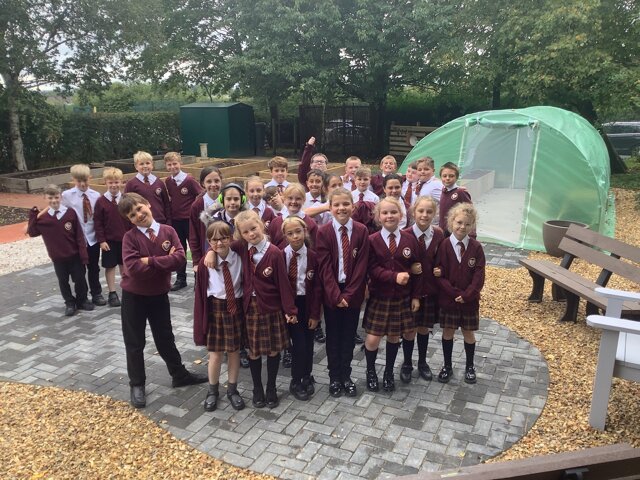 Over the summer holidays we have had a complete garden renovation to make the space inclusive and accessible for all. Year 5 have spent some time in the space this week and we are all look forward to planting in our new poly tunnel.
Category: YEAR 5 BLOG
Year 1 Sacrament are settling in to their new routines well. Today, we enjoyed our PE outdoors. We finished just before the rain began!
Category: YEAR 1 BLOG
What an amazing week that we have had in Year 3! The children have settled into their new routines wonderfully.
In Year 3, we are putting a huge focus on ensuring that we are developing our skills of reading and our times tables. Your child should have come home with their Boom Reader login…
Category: YEAR 3 BLOG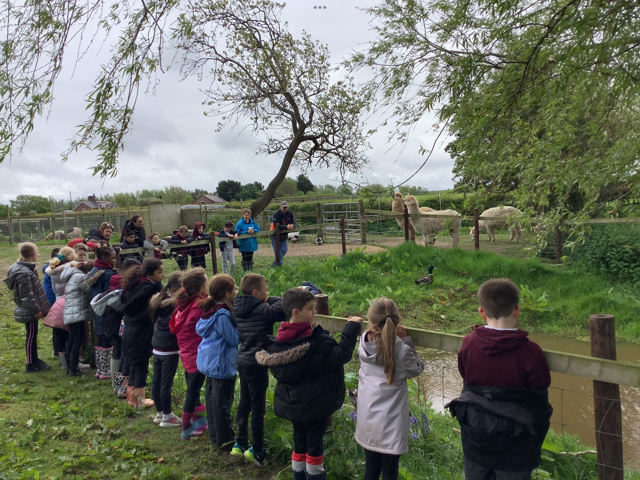 For English and Pastoral this term, 3 Sacrament went to visit Ridgeway Farm. We looked at where our food comes from, the uses of animals and habitats of animals on a farm. We really enjoyed going on the farm walk, feeding the animals and exploring the orchard.
Category: YEAR 3 BLOG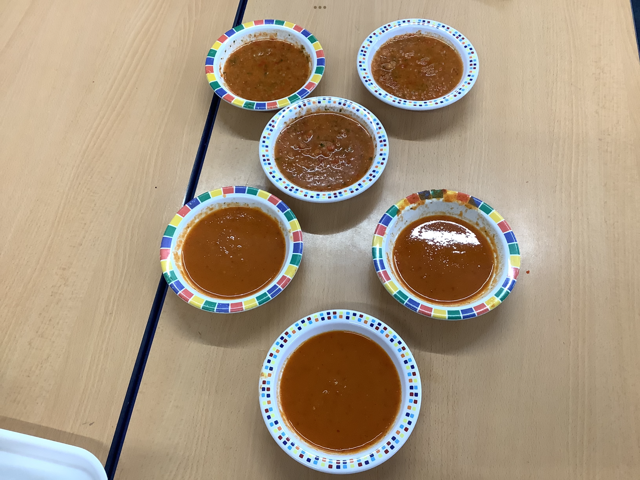 In DT this term, 3 Sacrament have been learning different techniques to cut vegetables. After we had chopped all our vegetables and herbs, we put them all in a soup maker. One batch of soup was smooth and the other was more chunky. Most of of us thought it was delicious!
Category: YEAR 3 BLOG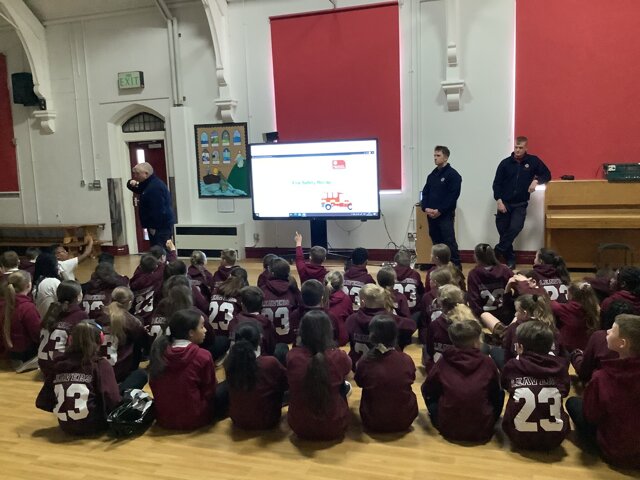 In Year 6 today, we had a visit from Lancashire Fire and Rescue Service.
We recapped what we should do if we are ever involved in a fire within our homes.
Never play with matches
If your clothes catch fire …. Stop drop and roll
make a fire plan
have working smoking alarms
close…
Category: YEAR 6 BLOG
Year 1 have had great fun this afternoon for the start of their new topic in history. We are learning about the history of the seaside. I am sure they will tell you all about it.
Category: YEAR 1 BLOG