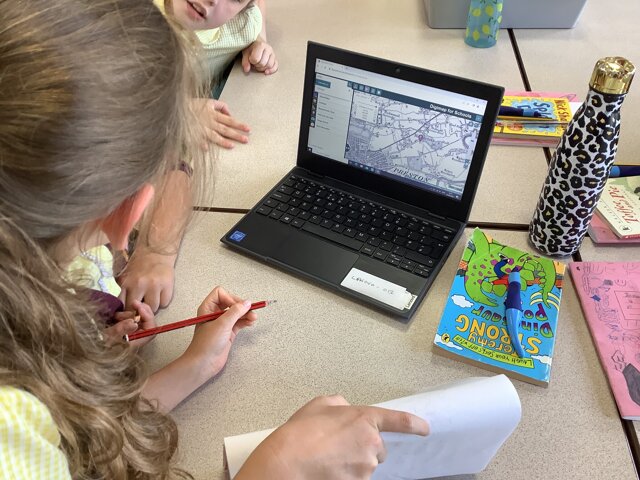 Miss Notman organised fieldwork week for the whole school as part of our geography work. In year 4 the children looked at photographs and maps of what school and the surrounding area used to be like in 1890 and 1950. The children worked in teams to create a historical route map of a trip to the…
Category: YEAR 4 BLOG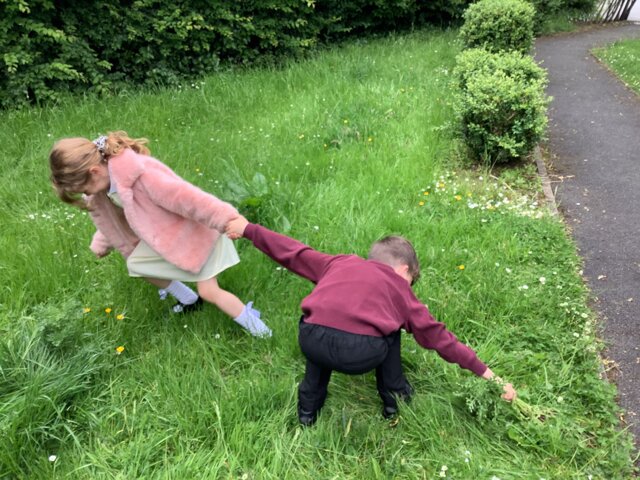 We have been investigating plants and naming the different parts of the plants. We went into the garden and pulled up some weeds so we could see the roots. As you can see, some of the weeds didn't want to come out of the ground! We enjoyed looking at the different parts under the…
Category: YEAR 1 BLOG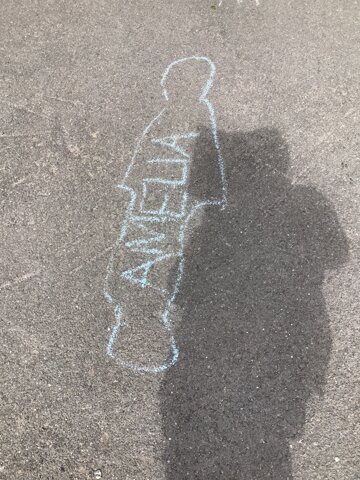 Year 1 have been looking at shadows this week and thinking about how our shadows change throughout the day. We enjoyed drawing around our shadows and playing shadow tig.
Category: YEAR 1 BLOG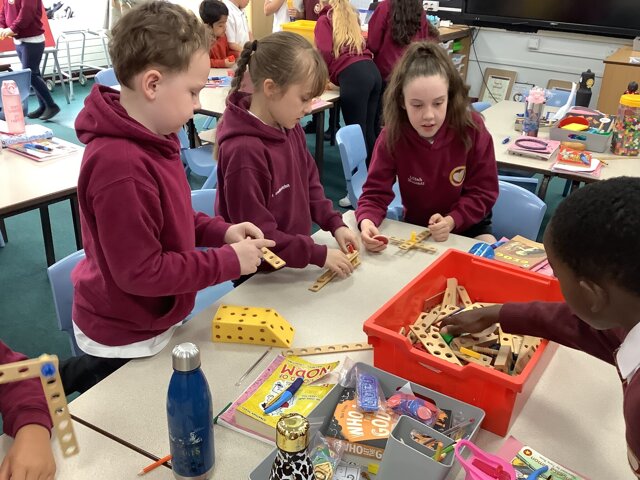 Year 4 are going to be making their own greek myth storybook using levers and links. The children have explored using construction kits to make levers and links.
Category: YEAR 4 BLOG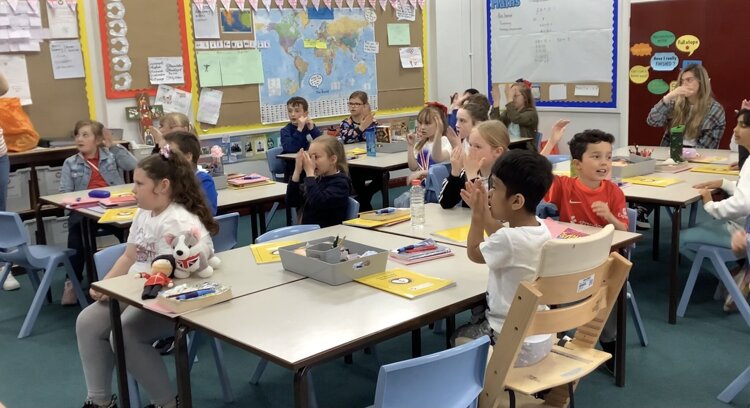 In music year 4B have learnt the song Blackbird by The Beatles. We learnt the lyrics and British sign language to go alongside the song and went to perform to the reception children.
Category: YEAR 4 BLOG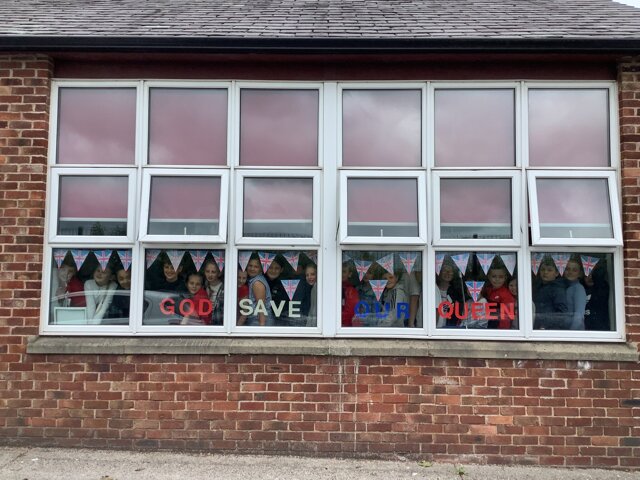 To celebrate the 70 years the Queen has been on the throne, 5B made some Union Jack bunting and learnt some interesting facts about Her Majesty's reign.
Category: YEAR 5 BLOG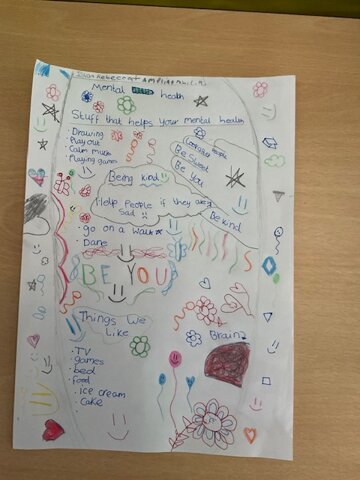 Year 4 have been learning about different strategies that you can use to improve your mental health.
This beautiful poster was created by 4 children in 4 Blessed and reminds us all how we can look after our mental health.
Category: YEAR 4 BLOG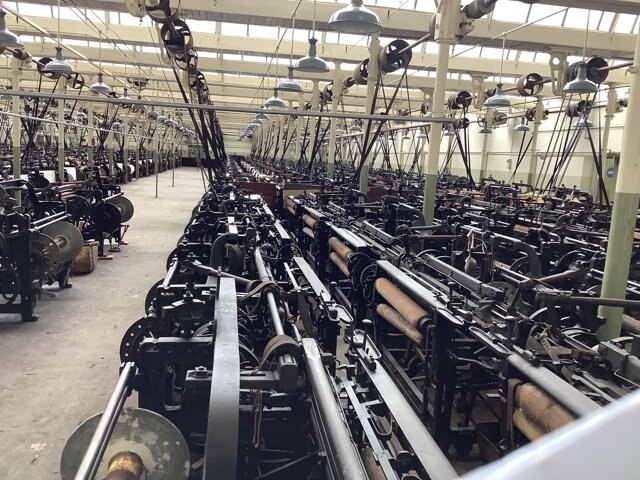 Year 6 have really enjoyed bringing our History topic to life and experiencing what life was actually like for the cotton mill workers. The children experienced weaving along with a very informative tour of the mill and description of each job role within the factory. The children's behaviour…
Category: YEAR 6 BLOG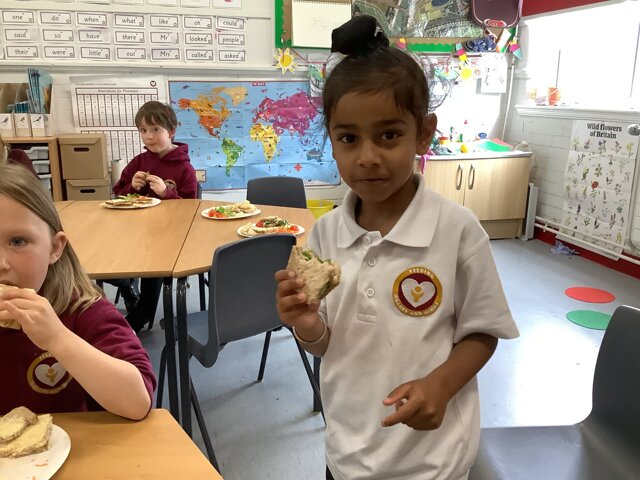 In DT, we have been practising our cutting, spreading and grating skills ready for making our own Jubilee sandwiches.
Category: YEAR 1 BLOG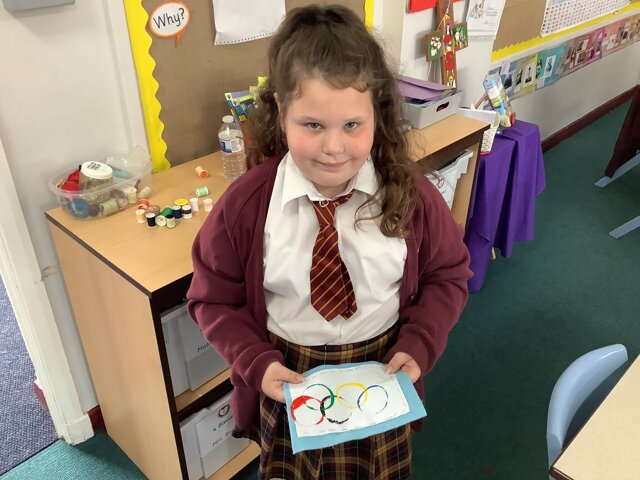 After practising sewing skills a few weeks ago, year 4 put them to good use when creating their own flag. Ask us what the olympic rings represent and for information about the first olympic games in Ancient Greece.
Category: YEAR 4 BLOG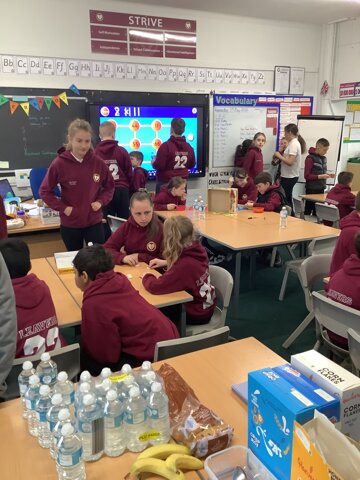 We've had a very busy week with SAT's but were able to enjoy a nice breakfast together each morning to chat and relax. The Year 6 team are proud of each and every child and the resilience and determination that all the children have shown this week. Go Year 6!!
Category: YEAR 6 BLOG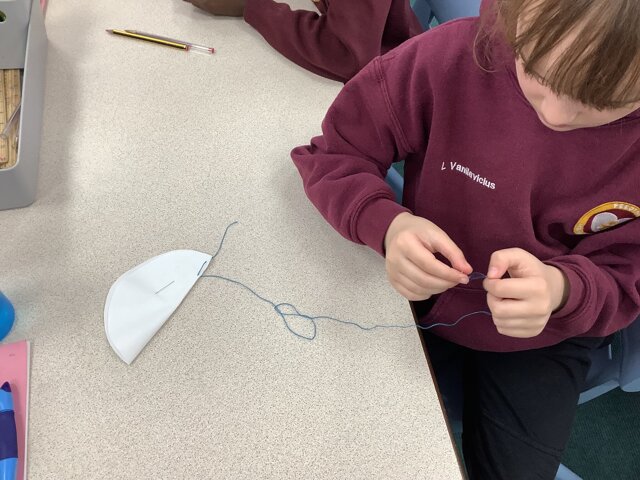 Year 4 are going to be creating their own version of the Olympic flag. This week we have practised our sewing skills. It was very challenging but the children were all very resilient.
Category: YEAR 4 BLOG