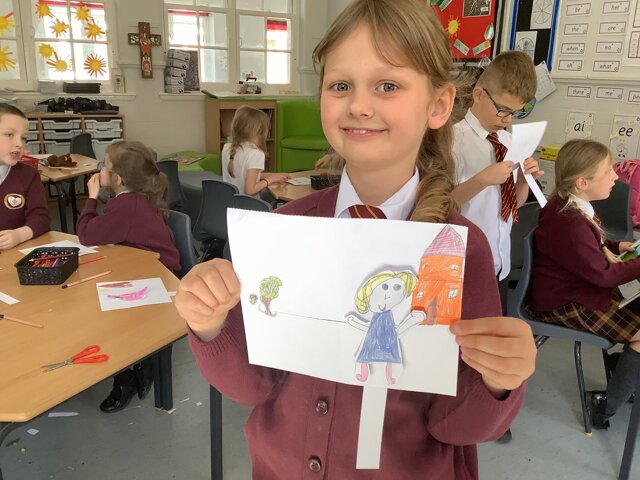 We kicked off our new DT unit by exploring and investigating with different materials to create a moving picture. We discussed the elements we would need to move a character in our picture and worked on our cutting and sticking skills.
Category: YEAR 2 BLOG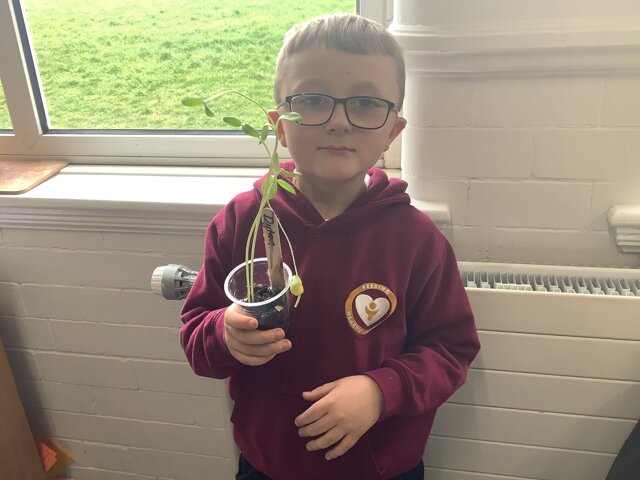 Six weeks ago we planted sunflower seeds and we have been monitoring their growth. The stems are now over 30cm! We have been keeping a diary and noting the changes that have happened during the term. This week we are going to take them home and repot them so they can grow into a full…
Category: YEAR 2 BLOG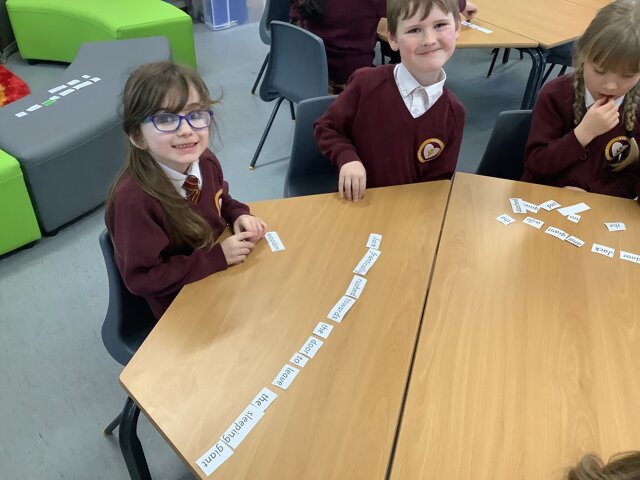 This week, to help our fairytale writing, we completed a sentence building activity. We were given a selection of words including past tense verbs, adjectives and adverbs and we had to build our own sentences which we are hoping to use in our stories when we come to write them. The children were…
Category: YEAR 2 BLOG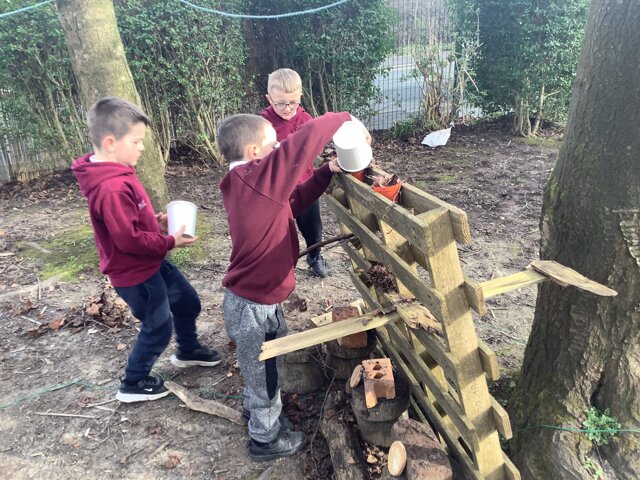 This week is Science week!
We have looked at how to improve our school garden to support the wildlife and insects. We selected natural materials from around the garden to create bug hotels and we are hoping to come and visit every few weeks to see if any insects or animals have booked a…
Category: YEAR 2 BLOG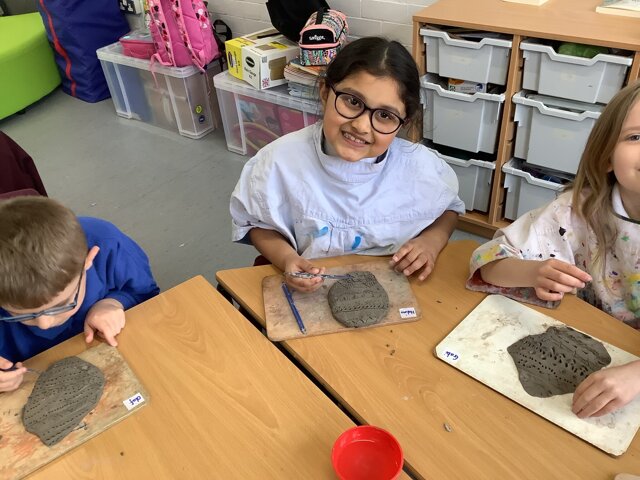 Today in Art we experimented with clay in preparations for making our own African pots. We tried to include different types of lines using clay tools.
Category: YEAR 2 BLOG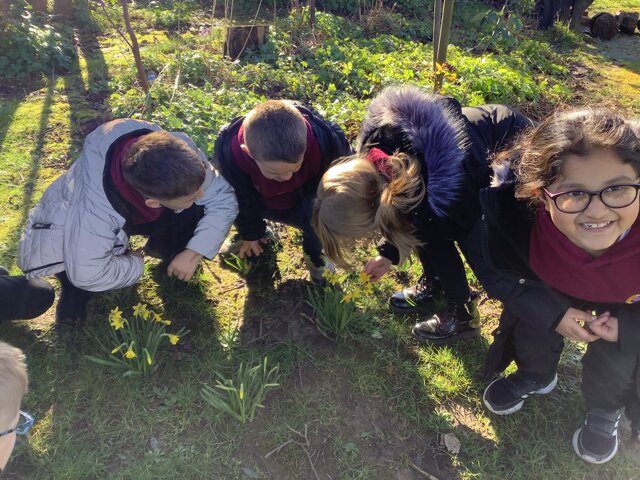 This week in Science we have started to our new topic on growing plants. We discussed what plants need to survive and planted our own sunflower seeds. We then went on a germination hunt around our school grounds.
Category: YEAR 2 BLOG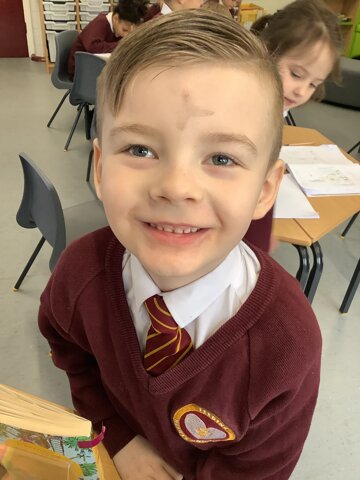 This week we celebrated Ash Wednesday with a special assembly. We discussed about praying, fasting and giving during lent and were offered ashes on our forehead. What will you give up during lent this year? Have you made a Lenten promise?
Category: YEAR 2 BLOG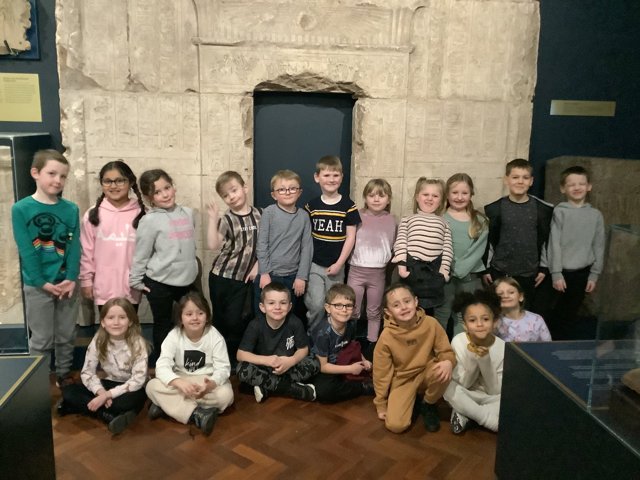 On Friday we went on the minibuses to Bolton Museum to learn more exciting information about Ancient Egypt and the discovery of Tutankhamen tomb. We explored lots of different artefacts and even saw a real mummy.
Category: YEAR 2 BLOG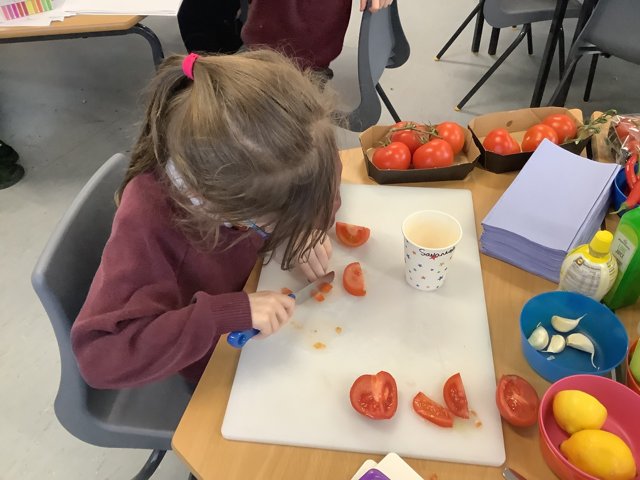 As part of our DT unit this half term we have been learning all about food and the eat well plate. Over the past two weeks we have designed and created our own dips and smoothies, choosing the ingredients we would like to add. Last week we made dips and brought them home for our adults to try and…
Category: YEAR 2 BLOG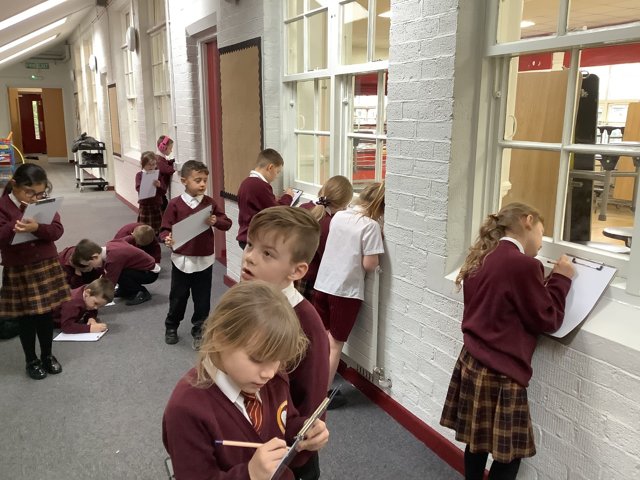 This week we went on a materials hunt around school! We had to name and locate materials inside and outside of the building and explain why the were fit for purpose.
Category: YEAR 2 BLOG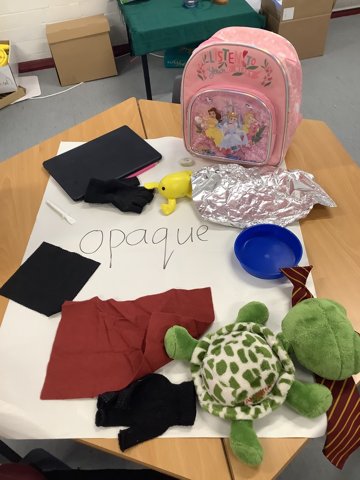 This week in Science we have been exploring materials and their properties. We had to search for items around our classroom that would fit into each category. We explored transparent, translucent, opaque, rigid, flexible and waterproof. Can you test us to find out what each of them means?
Category: YEAR 2 BLOG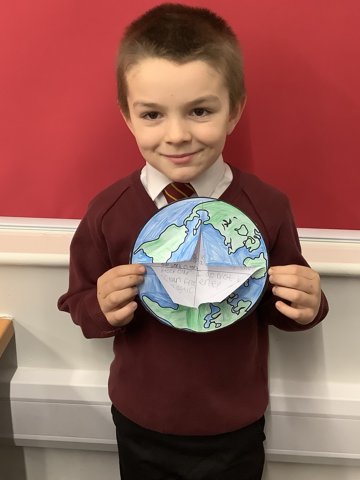 In RE this half term we have been looking our how God created our wonderful world. This week we focused on our role in looking after his creation so we produced a piece of artwork and thought about four ways we could help by recycling, reusing and repurposing materials. We also thought about our…
Category: YEAR 2 BLOG