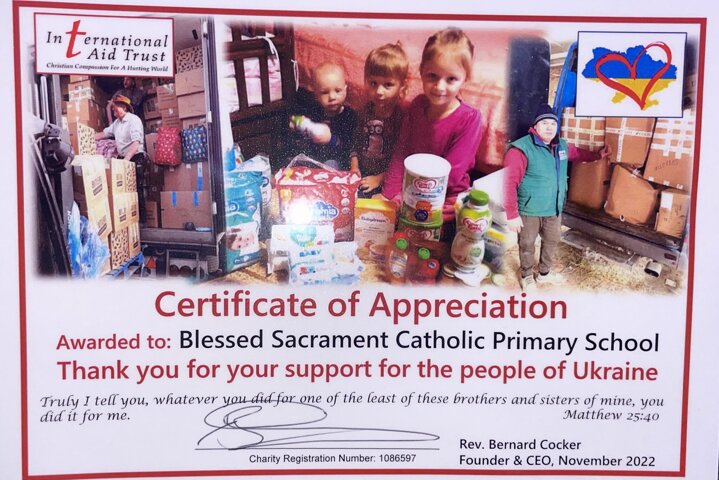 On Friday we visited a local charity that supports refugees in Ukraine and many other countries in need. We met a volunteer who gave us a tour of the distribution centre and talked us through how the donations are organised before they get transported overseas. As part of our Faith In Action…
Category: YEAR 4 BLOG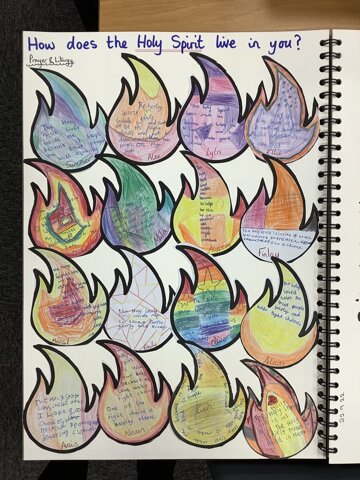 This week 4B took a trip over to church and took part in mass with members of the congregation. During mass Father Haughton discussed a special event celebrated in Canada and discussed with the children what a martyr is. We then identified different ways the Holy Spirit lives in us and guides us…
Category: YEAR 4 BLOG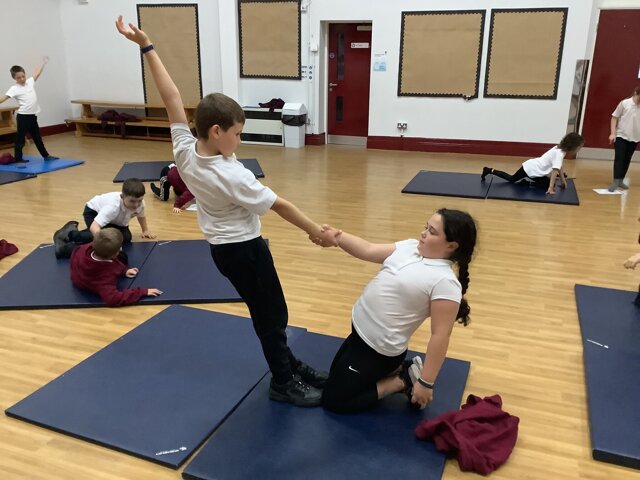 This week in PE we developed our skills when creating a counter balance. We worked in pairs to support one another's body weight using different levels. We are going to continue to develop this by creating a sequence next week using a variety of individual and paired balances.
Category: YEAR 4 BLOG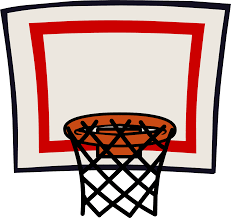 This half term we are working on our skills within basketball on our new muga. Today we focused on dodging, dribbling and shooting. The children loved spending some time within our new area and using the new basketball hoops!
Category: YEAR 4 BLOG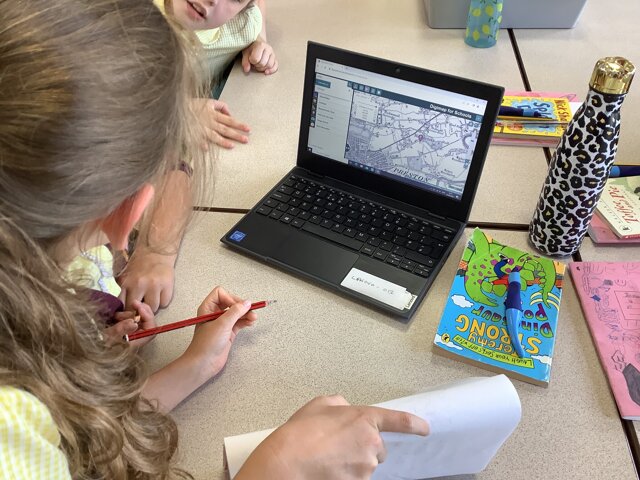 Miss Notman organised fieldwork week for the whole school as part of our geography work. In year 4 the children looked at photographs and maps of what school and the surrounding area used to be like in 1890 and 1950. The children worked in teams to create a historical route map of a trip to the…
Category: YEAR 4 BLOG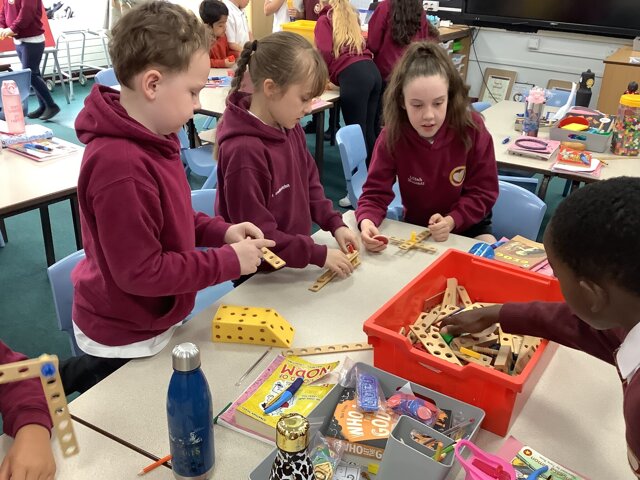 Year 4 are going to be making their own greek myth storybook using levers and links. The children have explored using construction kits to make levers and links.
Category: YEAR 4 BLOG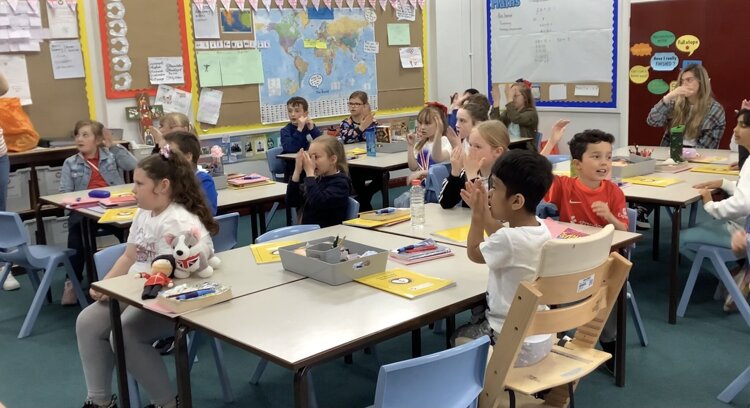 In music year 4B have learnt the song Blackbird by The Beatles. We learnt the lyrics and British sign language to go alongside the song and went to perform to the reception children.
Category: YEAR 4 BLOG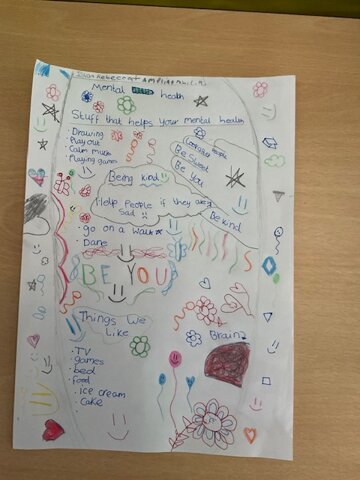 Year 4 have been learning about different strategies that you can use to improve your mental health.
This beautiful poster was created by 4 children in 4 Blessed and reminds us all how we can look after our mental health.
Category: YEAR 4 BLOG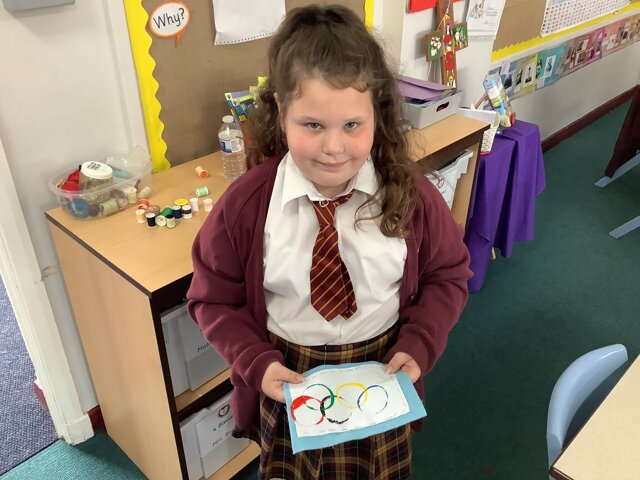 After practising sewing skills a few weeks ago, year 4 put them to good use when creating their own flag. Ask us what the olympic rings represent and for information about the first olympic games in Ancient Greece.
Category: YEAR 4 BLOG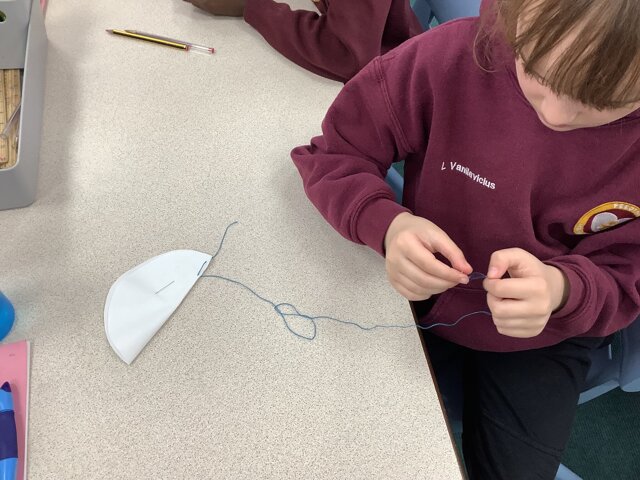 Year 4 are going to be creating their own version of the Olympic flag. This week we have practised our sewing skills. It was very challenging but the children were all very resilient.
Category: YEAR 4 BLOG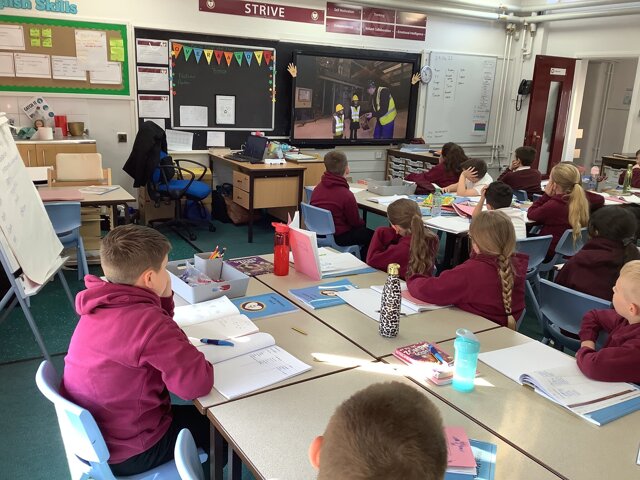 Year 4 have started their new topic in science. We have found out about where electricity comes from and sorted equipment into mains or battery power.
Category: YEAR 4 BLOG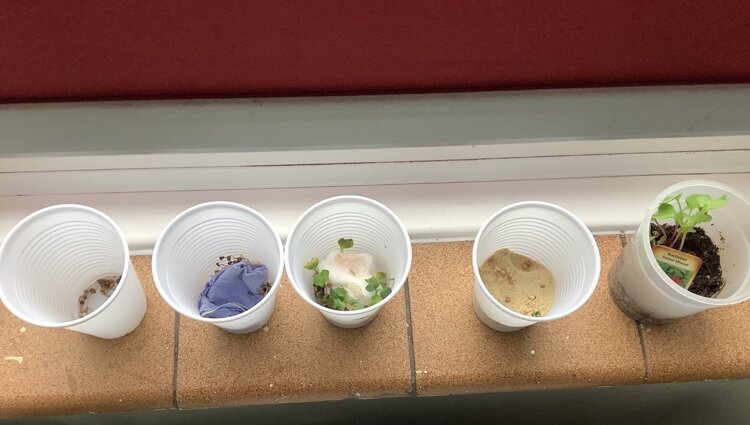 During science week, 4B planned an investigation to find out if plants need soil to grow. We found out that no, plants don't need soil to grow, however, soil helps the plant to grow healthily. The children will be using the results to plant and look after their own sunflower plants over the next…
Category: YEAR 4 BLOG